The Rehat Maryada is unequivocal in its guidance: the Anand Karaj is strictly a ceremony for a Sikh couple.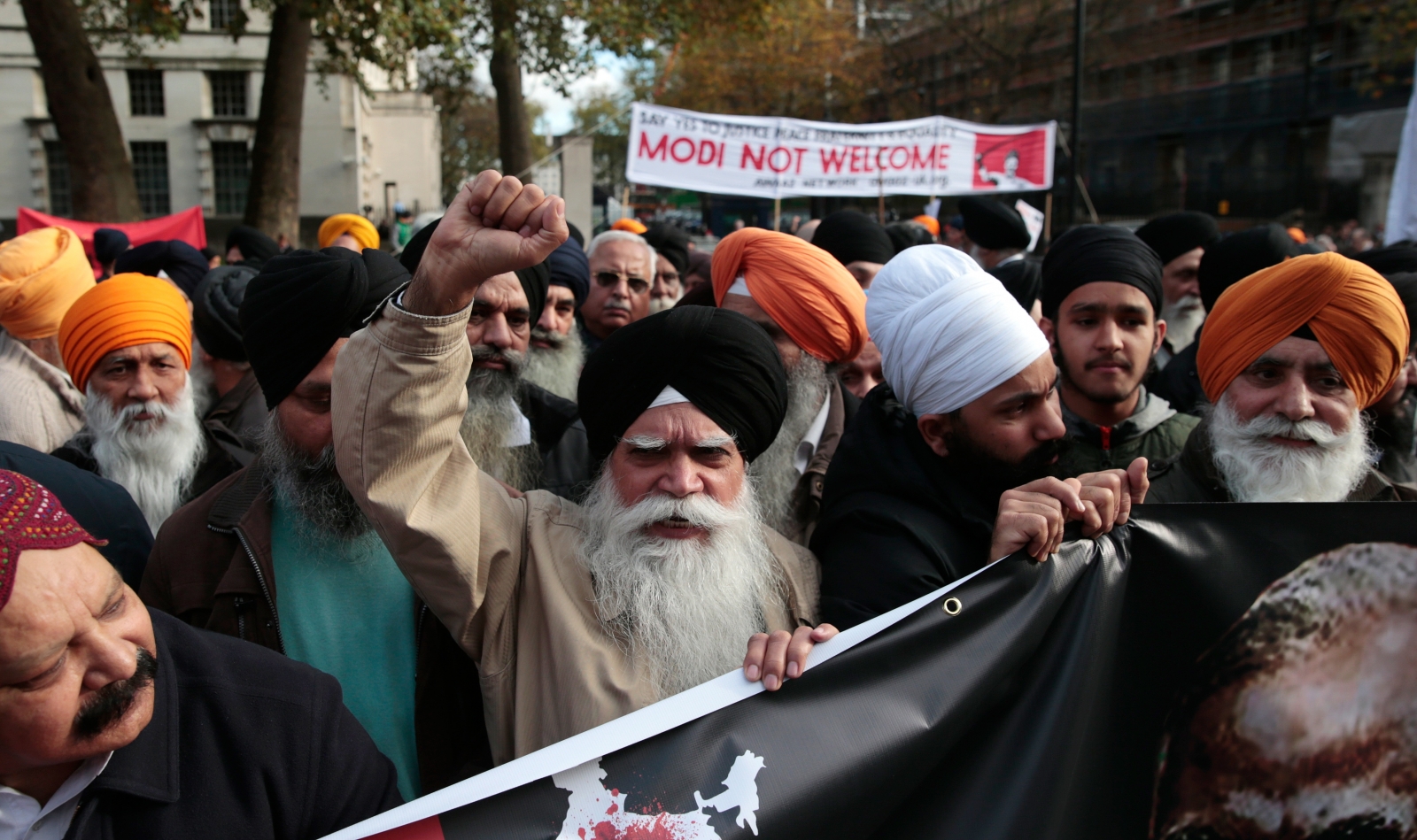 "Nothing has happened on this level before," were among the words used to describe troubling events at a Sikh temple in Leamington Spa over the weekend. The normal serene ambience of a gurdwara was replaced, albeit temporarily, by a rather unsavoury stand-off between two opposing groups.
Early on Sunday morning "masked" protesters succeeded in preventing a Sikh wedding ceremony, or Anand Karaj, between a Sikh bride and non-Sikh groom (Hindu) from going ahead. The protesters maintained the ceremony should be reserved for Sikhs only. The temple committee, however, took a different view. Things became unpleasant and the police intervened. On the morning of the incident Warwickshire police confirmed the incident was an escalation of a "local dispute" and said: "Officers are inside the temple to negotiate a peaceful resolution." The police response, on this occasion, however, was unprecedented.
I suppose given it was the anniversary of 9/11, Britain was, in any case, on high alert. Armed officers and negotiators were swiftly dispatched, and a number of arrests made on "suspicion of aggravated trespass". No one was hurt. All but one of the weapons confiscated were ceremonial Sikh daggers or kirpans.
Videos of the incident were widely disseminated on WhatsApp and social networks. A group called Sikh Youth Birmingham claimed responsibility on Facebook, posting: "Armed police called to Leamington Gurdwara on 100 peaceful Sikh protesters, who have come to uphold the sanctity of the sacred Anand Karaj."
This isn't the first time a dispute over interfaith marriages has occurred among British Sikhs, and regrettably it's perhaps not the last. The issue presents a deepening schism, which needs to be addressed urgently – opinions are divided, pitching Sikhs of liberal persuasion against those of a traditional mindset.
Let's be clear – the modus operandi of the men arrested on Sunday needs to be challenged. Although videos indicate the protest was peaceful, I'm not sure covering you're face is a sensible approach, or one which promotes positive dialogue with one's elders.
I've also noticed that protests of this kind, invariably involve a Sikh bride marrying outside. Sensational headlines, like those suggesting a "sword-wielding gang" had stormed the temple are indeed unhelpful. Nevertheless, it's incumbent on so-called community leaders, to make sure incidents like this never happen again. It's wholly bad for all parties involved. Firstly the couple's wedding day memories will be forever tainted, and it's not good for a religious group, which is largely celebrated as a model minority. The question is what's going to be done?
Last August following a spate of similar incidents, attempts were made to formulate a resolution. The Sikh Council set up a "code of conduct" for marriages where a Sikh chooses to marry a non-Sikh. They said marrying non-Sikhs was acceptable, but that marriages shouldn't be conducted in a temple. Non-Sikhs, the Sikh Council argued could be involved, if they changed their name to include Singh or Kaur. They called for protests, like the one on Sunday, to be called off for six months – so guidelines (which were voluntary) shared with temples could be implemented.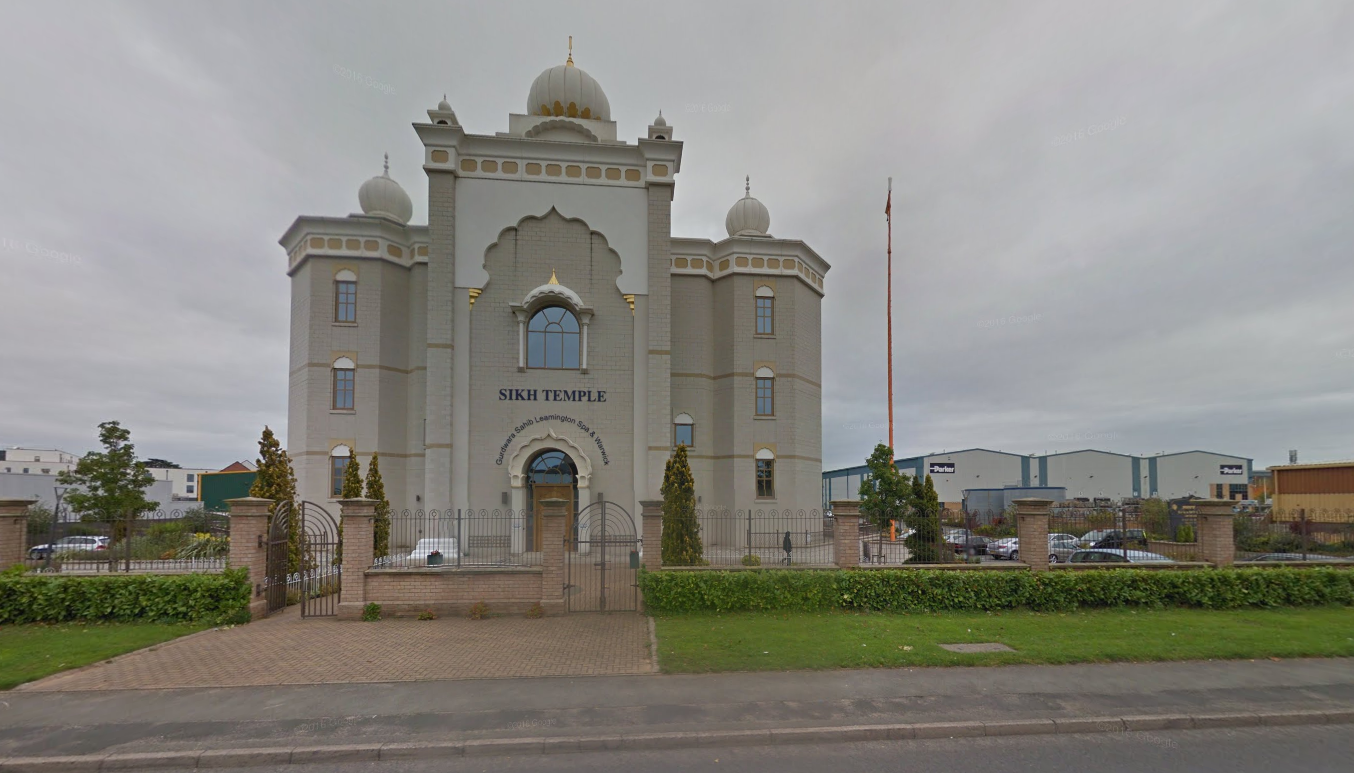 While many of Britain's 350 or so temples may well have adopted the proposals, it's now patently obvious some haven't. Guidelines like these flow from what is known as the Rehat Maryada – a code of conventions approved in 1945 by Sikh scholars in Amritsar, the epicentre of Sikh tradition. They encompass a wide range of areas including births, deaths and marriages. The Rehat Maryada is unequivocal in its guidance: the Anand Karaj is strictly a ceremony for a Sikh couple.
British Sikhs have a responsibility to ensure incidents like Leamington Spa never happen again.
Of course the rules present difficulty for those who choose to hold on to their Sikh heritage while marrying a non-Sikh, or those who just want a flamboyant Indian wedding – like something out ofBend it Like Beckham. However, the significance of the ceremony shouldn't be underplayed. The Anand Karaj involves four circumambulations of the Guru Granth Sahib (the Sikh scriptures), and with each a bow indicating a firm commitment to Sikh teachings. It should not be reduced to a charade, or mere photo-taking opportunity because it's a colourful affair.
To prevent a rerun of the weekend's events, temples must be both transparent and consistent on the issue. This is where things ultimately went so wrong in Leamington Spa. While embracing interfaith couples, temples must offer an alternative – this could, for example, take the form of a blessing from a priest along with readings from the scriptures.
British Sikhs have a responsibility to ensure incidents like Leamington Spa never happen again. We've come too far to allow a doctrinal dispute to harm the hard earned respect bequeathed to us by our forefathers. It's not too late for common sense to prevail.
Article Courtesy – ibtimes.co.uk