This is incredible news, and makes me proud of the state where I was born; Karnataka, India. The Chief Minister of the State Mr. Siddaramaiah ought to be congratulated for offering support and security for interfaith and inter-caste marriages.
Mr. Sid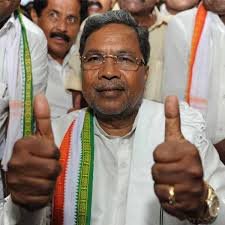 daramaiah believes that the caste and faith biases will be mitigated with interfaith marriages. He has a point, at least respect those who fall in love with each other and marry, and not be a villain to them. He has taken a good step in the right direction in transforming India where being Indian matters, while strongly retaining your religious heritage.
Given the erosion of India's pluralistic ethos in the last few years, and a handful of extremists going on an all out war against interfaith marriages, this is indeed good news. The question of 'toleration' is out of question now, the head of the state is encouraging it. As an Indian American committed to Pluralism, which is respecting the otherness of others and accepting the God-given uniqueness of each one of us, I welcome Mr. Siddaramaiah's support for an integrated India.
We have to take cautious steps though to keep the society moving forward. If the couple wants one among the two to convert the other to his or her religion, that should be entirely their choice. The Hindus, Muslims and Christians should not have a problem with that. The saner people can ask them to worry about their own life and not spend time on other people's matters. After all, they are Indians and their Indianness will not disappear.
Thank you Mr. Siddaramiaiah!
Mike Ghouse
www.TheGhouseDiary.com
# # #
Here is the report from The Hindu Newspaper.
While condemning the recent incidents of honour killing in Mysuru and Mandya districts, Chief Minister Siddaramaiah on Friday said the government would encourage inter-faith and inter-caste marriages and extend monetary help to newly married couples.
Speaking after inaugurating a workshop on 'Women, women laws and human rights — a perspective', organised jointly by the Karnataka State Women's Commission and the University of Mysore here, he said the disturbing trend of honour killings must end and the deep-rooted caste system, said to be the cause for such killings, must be eradicated from society. More inter-caste and inter-religious weddings could be one of the solutions to eradicate the caste system, he said, adding that the government would continue to encourage inter-caste marriages and extend financial support to such couples. The Chief Minister felt violence against women would decline if they were made financially and socially strong. Many financial schemes had been launched for their empowerment, besides offering them free education. Saying the government was committed to empowering women, he expressed concern over the skewed sex ratio. A serious view had to be taken to address problems such as female foeticide, and violence against women and children, he said.
The disturbing trend of honour killings must end and deep-rooted caste system must be eradicated from society – Siddaramaiah, Chief Minister